Aboutboul & Company is a group of highly motivated management consultants recognized in the Financial Services and Global Management industries for a steadfast commitment to our clients' businesses. We're a team of talented and experienced managers and developers with a passion for solving complex organizational problems with emerging technologies. We offer a wide range of consulting services for both local businesses and global enterprises in general and project management, strategy, private equity, mergers & acquisitions, financial technology, advanced data & analytics, as well as a full range of IT consulting services. Our team is fully dedicated to understanding your business and providing cost-effective technical solutions to your most puzzling business problems. Whether you're a broker-dealer, commercial bank, nationwide construction management firm or multinational fashion enterprise, we'll provide your business the technical knowledge and experience often lacking internally.
Schedule a consultation to connect with our team of professionals who are ready to help with your management, operational and technological needs.
Management Consultants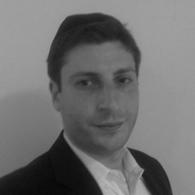 Uri Aboutboul 
President and Founder
President & Founder of Aboutboul & Company. Experienced C-level Hedge Fund and Digital Marketing Executive. He's been involved in management consulting since 2006 with an emphasis on global trading business strategy, management, operational efficiency and information systems. Uri enjoys working on web design & digital marketing projects in his free time and serves as a fundraising liaison for Memorial Sloan Kettering Cancer Center, St. Jude's Children's Research Hospital and NYU Langone Medical Center raising funds and community awareness for uniquely situated patients and special programs. He organizes and manages pro bono management consulting services to assist resource-lacking non-profits and small-businesses serving underprivileged communities.
Alma Mater: New York University
Proficiency: English, Hebrew, Arabic, Spanish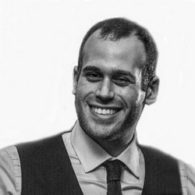 Zack Honig 
IT Consultant
Senior Financial Services Software Engineer with experience and extensive knowledge in ASP.NET, Javascript, HTML5, CSS3, SQL, JavaServer Pages, PHP, Java, and C# languages. Zack serves as a software developer at Protege Partners, a NYC-based value investing hedge fund and is the President and Founder of CPUProdigy LLC, an East Coast-based IT consulting firm.
Alma Mater: Hofstra University
Proficiency: English, Spanish
Victor Thkifati
Risk Management Consultant
Senior Banking and Financial Services Consultant with a decade of experience in global financial risk management. Victor has been employed as a global risk manager at Citigroup and Deutsche Bank and is currently Vice President of Risk Management at Mizuho Bank. His mission is to add value by establishing strong partnerships across an organization and constantly seek a more efficient method/process to complete projects with a focus on delivering tactical and strategic results.
Alma Mater: Brooklyn College
Proficiency: English, Hebrew, Arabic, Spanish
Senior Legal & Compliance Consultant
Senior legal adviser with over two decades of experience as a banking law attorney and financial services legal adviser to management consultants. Yocheved specializes in global financial service firm compliance and central bank policy.
Alma Mater: Bar Ilan University (BIU), Yaakov Herzog Faculty of Law, Ramat-Gan
Proficiency: English, Hebrew, Arabic, Spanish